Fathomless ideas for Alchemists, Therapists, Healers, and Readers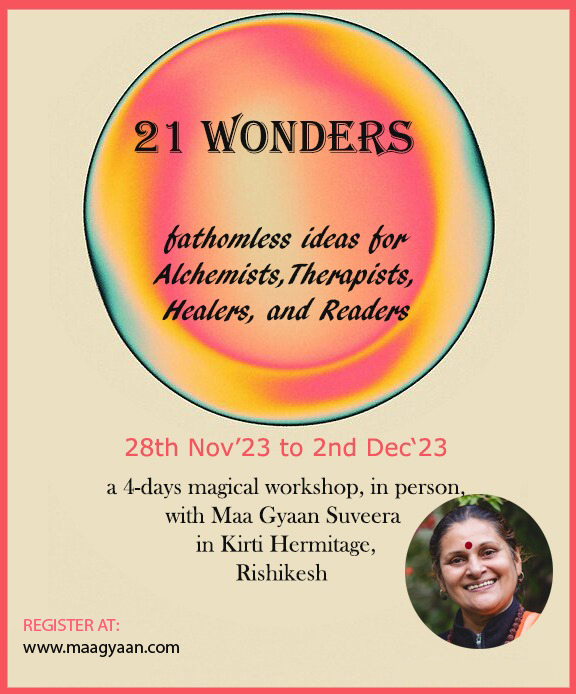 Unfolding inquiring scanning and divining
Using a cryptic magical board for healing
Easy Cowries
Using Flash cards
Dowsing
Psychic criteria
Practical Aura analysis  
Quantum codes
Quick remedies
Added Attractions :
A powerful blissful Rudrabhishek experience
Ganga dip with Upanishad chants
A specially designed useful cryptic board will be gifted to each participant.
A Healing fire ceremony in the Temple of Silence
Staying accommodation options are available nearby. We can recommend and help you with the reservation process.
Program Schedule :
We assemble at Kirti Hermitage by 3 Pm for orientation and introduction. 4 Pm to 6 Pm Ganga snan,   sankalp, and meditation.
   21 WONDERS Workshop from 10 Am to  6Pm 
Rudrabhikshek at the ancient  shivalaya + healing experience in an Energy Portal. Lunch at Swargashram , we return after evening Ganga Arti at Ram Jhula.
10 Am to 1Pm at Kirti Hermitage and Vashistha cave for satsang, question answers, and meditation. Workshop ends at 1pm
(study material and lunch included)